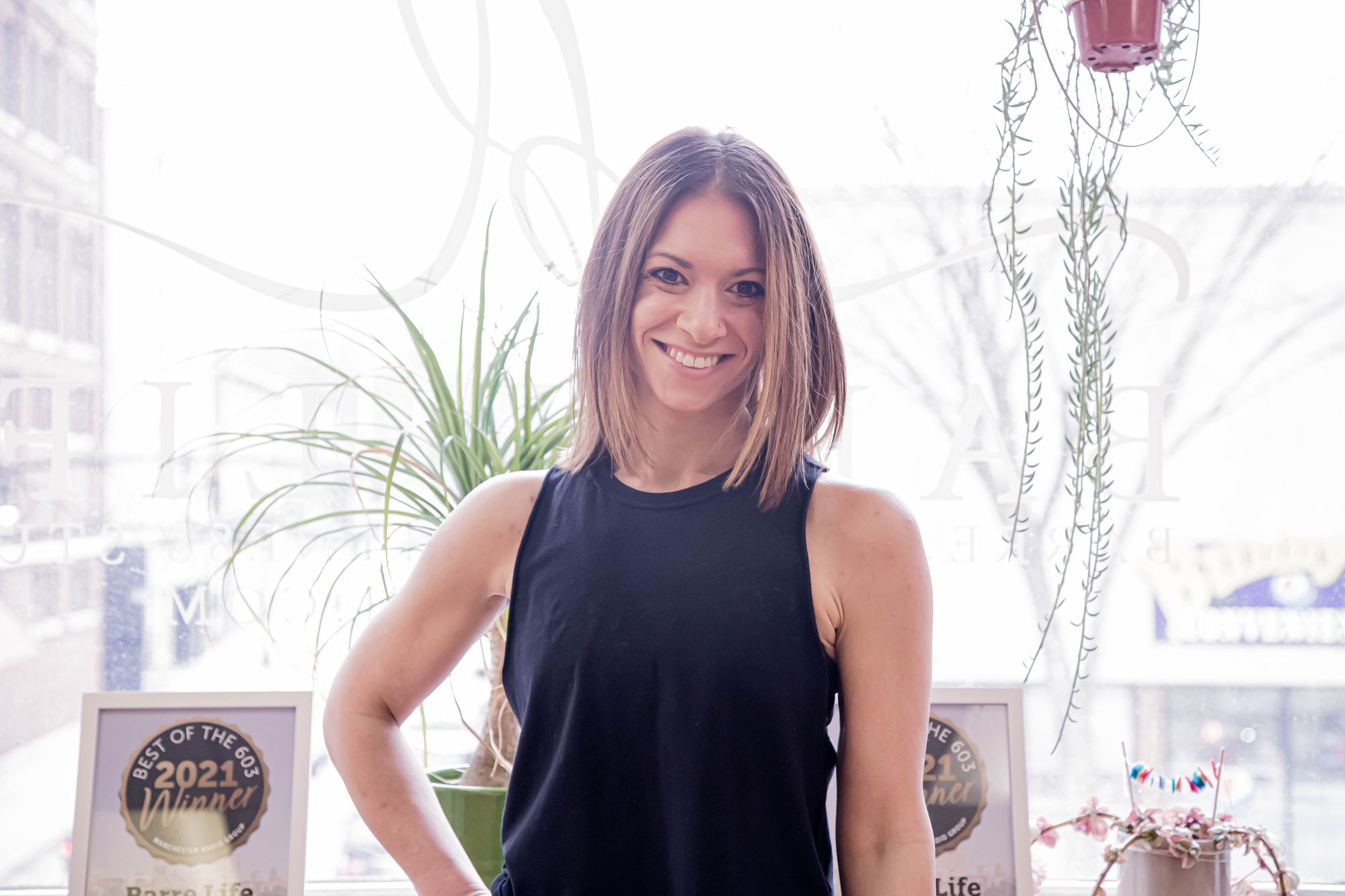 Emily, Cardio Dance, Barre & Pilates Instructor
Emily was born and raised in MA and is graduate of St.A's which was where she started her love of studio fitness and when she earned her first Pilates Instructor 1 certification.
In the 15 years since her first pilates cert., she has acquired quite the list. Pilates: PIA certified, Stott apprenticed, Balanced Body Mat I and II, TRX certified, Zumba/Zumba Toning. Strong by Zumba certified, BalancedBody Barre, GroupX via AFFA for those larger gym style formats like bootcamp and cardio though her soul lies in the small and close-knit boutique studio style. Emily has previously been and established instructor at BodyLines Pilates and Fitness (Harvard MA) and most recently a longtime client and instructor at The Core Connection (Northborough MA)
Favorite class to teach: Traditional Mat Pilates can be so interesting and rewarding. The total body benefits and body awareness gained from Pilates reach far beyond the simplicity of the Mat. Off the Mat, she loves the power elements of Dancing Queen ;)
She loves to cook and experiment both with food and cocktails and loves to learn about wine. Concerts and music are also high on the list but none of the above hold a candle to her love of Hockey and her home team, Boston Bruins. Trips to the Gahden are a regular occurrence in season.