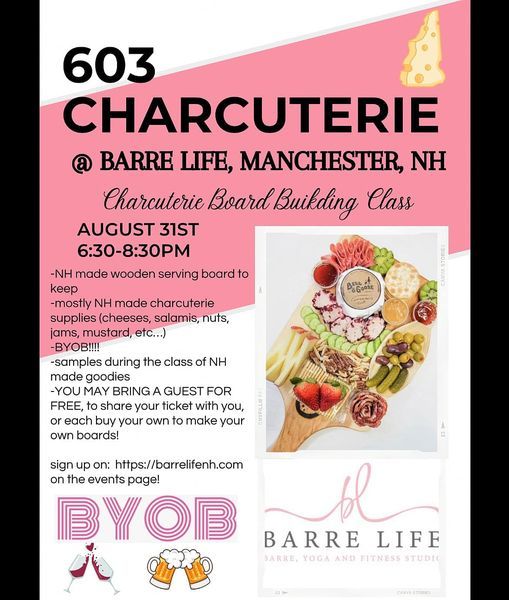 603 Charcuterie at Barre Life
August 31, 2022 6:30pm
We will be hosting 603 Charcuterie for a fun night at the studio! Learn how to make the most beautiful cheese boards and be the hero for all your friends at your next party.
One small board feeds 2-3 people and class last roughly 1.5-2 hours. You may share your ticket with 1 other person, if desired, or keep it all to yourself. You may enjoy your board at the studio when class is over, or wrap it up and take it home!
So grab your friends and get ready for some fun!
* This class is $95 and includes a 1.5 / 2 hour charcuterie making class. All of the fixings and boards will be provided. Bring your choice of drink or enjoy some rose on the house.
Regular Class Packages/Memberships cannot be applied, workshops must be purchased separately. Workshops are non-refundable, a credit may be given if cancelled 72 hours in advance. After 72 hours, no refunds. Normal studio policies apply.